Camp Marist allows for so many meaningful opportunities to learn and grow. Sometimes the learning results from our academic offerings.
English Language Instruction
Since our Camp attracts many international campers, our community and program offer an ideal environment for developing language skills through daily activities and interactions. Campers whose primary language is not English can gain tremendous vocabulary and increased fluency over the course of the summer. In addition, we offer targeted English Language Instruction in small groups to campers who desire the additional focus on language skills while at camp.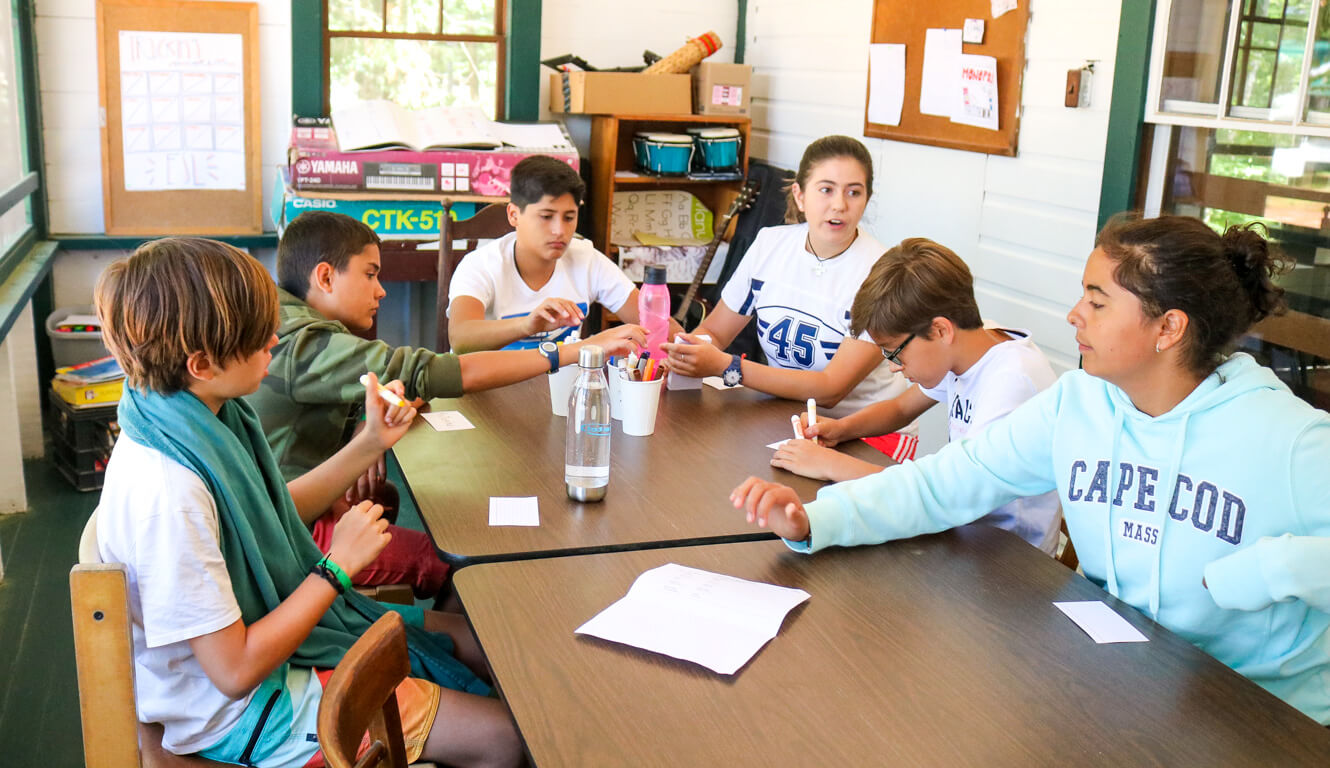 Special Tutoring
When campers need to dedicate time to a school subject while at camp, we connect them with one of our staff members who is a university student or a school teacher to provide them support and instruction. We ask that the campers bring the relevant materials with them to camp and that families communicate the needs with the activities office.